Alanna Lawes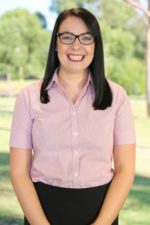 Property Investment Manager
Alanna has been with Elders Real Estate since 2008 and has been in the industry since 2005.  
She is a life-long resident of Dubbo, and knows the local market inside out. Her long term clients are quick to praise her thorough communication skills and eye for detail in the management of her portfolio.
Alanna particularly prides herself on her knowledge of the Residential Tenancies Act and Legislation, ensuring you are best advised to achieve the most from your investment property. Over the years, she has helped a number of landlords resolve problems with their tenants without escalating to the Residential Tenancies Tribunal. She believes the keys are good knowledge, communication, responsiveness and respect for everyone's point of view.
She has a young family and enjoys supporting the community at the many events which come to Dubbo throughout the year.
02 6881 7800
02 6881 7888