Emergency Repairs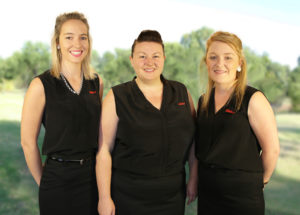 ** DOWNLOAD THE TENANT MAINTENANCE FORM  ** << Click Here



With all repairs you must report these to the office in writing, however there are times when emergency maintenance is required outside of office hours. An emergency repair is one which cannot wait until the next working day. 

Please be aware, if a repair is ordered directly to a tradesperson and is not considered an emergency, part of, or the full bill may be charged to the tenant.
DUBBO CITY COUNCIL:
ENERGY:
Essential Energy

13 20 80




NOTE: If Dubbo City Council or Country Energy refer you to our tradesmen, then please contact the following tradesmen ONLY in the case of an EMERGENCY that is outside of normal office hours.

Peter Crawford

0418 636 899

Dubbo City Locksmith

6884 3055

Glass & Window Centre

6882 2657
Western Plains Windows & Glass

6884 8818

Porters Plumbing

0418 118 670
Colin Honeysett

0418 285 460



Maintenance forms can be found in the office or you are able to submit your request online.


By submitting this online form you understand that you are liable to pay for the tradespersons invoice if the maintenance is found to be from your misuse, incorrect operation or if it is found that you have caused the repair to arise. By submitting the online form you agree that the information is correct and you understand if you have not provided sufficient information the maintenance will not be addressed.